Dreading the Drill: How Dental Science Promises to Make Treatments Easier
Take a fascinating look at the world of dental science. Find out how lasers, electric currents, and other technologies are eliminating the dreaded drill.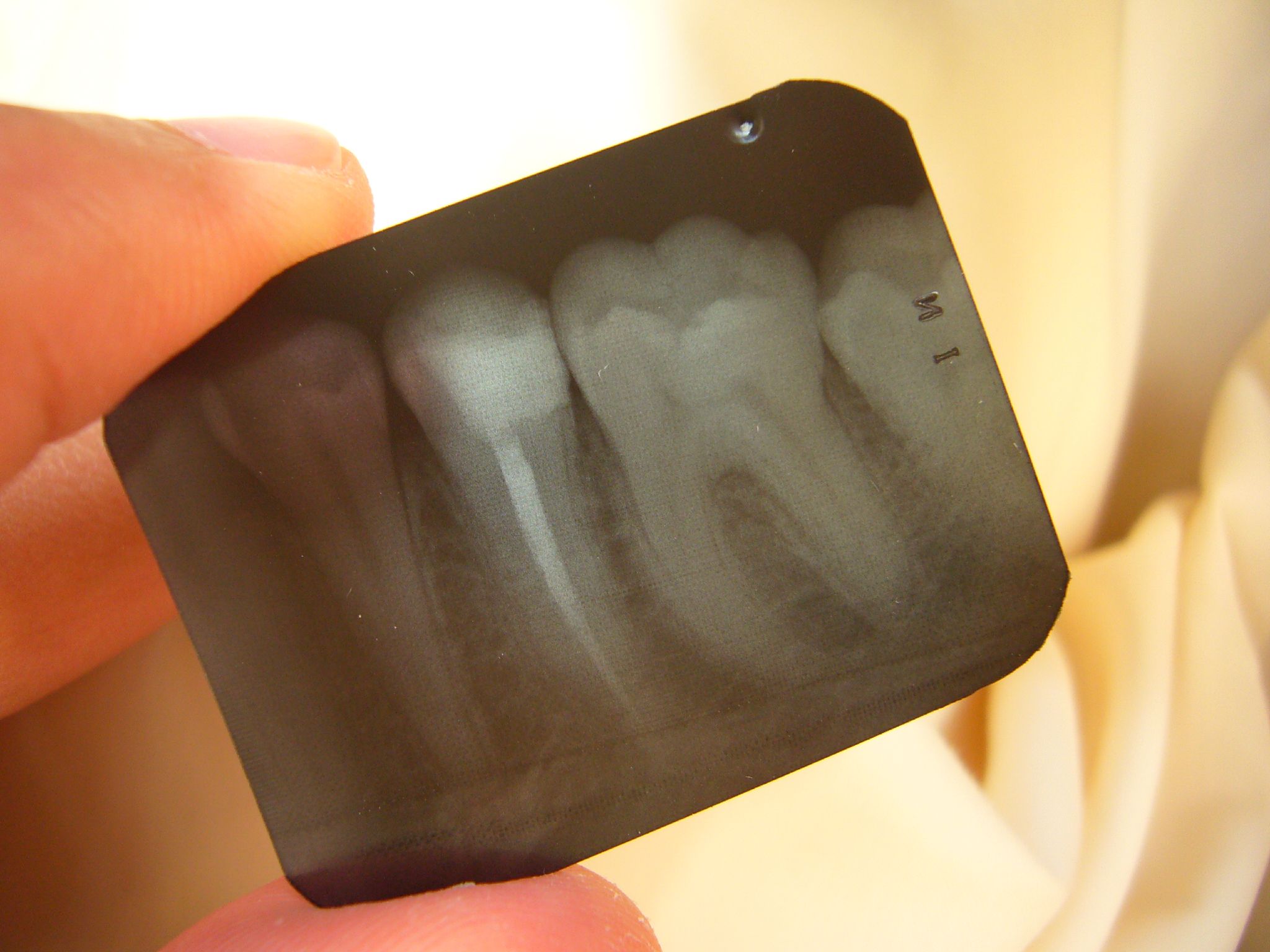 Image from Bashar Al-Ba'noon on Flickr.
These days, fear of the dentist is all too common. We all know somebody who is deathly afraid to go for check-ups and routine appointments. Or, we are that person and we either try to hide it or change the subject whenever teeth are talked about. In many ways, it is understandable. The mouth is a very intimate and delicate place and it is bound to feel strange letting another person poke around in there.
And then you have the instruments. Who wouldn't feel apprehensive when the words 'drill' and 'needle' are thrown together so casually with 'mouth' and 'teeth?' It is enough to make you shudder, whether or not you understand that there is truly nothing to fear. Yet, the thing's that so hard to move beyond with anxieties about visiting the dentist is that fear of what might happen is always worse than fear of what does.
Your anticipation and anxiety about the unknown is what really drives the fear. It cannot be pain, because the vast majority of dental procedures are now pain free. They involve sophisticated anesthetics and the fastest, most efficient techniques. The aim of a dentist is to get you in and out of the chair as quickly as possible, so as to minimise stress and give your teeth as much time to heal and repair as possible.
Nevertheless, dental phobias do exist and they are very hard to conquer. If you are keen to beat your dental demons, however, the first step is making contact. Locate your nearest surgery, register as a new patient, and introduce yourself to the dentist. This initial session does not have to involve any kind of invasive contact, if you are not ready for it. You can simply have a chat with the specialist and talk through some of your concerns.
Getting to the Bottom of the Dental Drill
If it is the drill that you fear, it could help to find out a little more about it. You could even ask to see it in action during your first consultation. This will likely dispel any misconceptions about the tool being some big and cumbersome torture instrument. The modern dental drill is a slim, sleek, and ultimately non-threatening device.
For many patients, it is not the sight of the drill, but the noise that it makes, that fills them with dread. This rasping, high powered whine can sound very unnatural, especially when it is approaching the mouth. It tempts patients to clench their jaws, tense their muscles, and lock up their bodies in a way that makes it difficult for the dentist to do their job.
And, as soon as the drill actually makes contact with teeth, they suddenly realise how perfectly harmless it is. Primarily, because they cannot feel it. If you have been loaded up with anesthetic, so that a dentist can make a hole in your tooth, you are more likely to find the procedure boring than hair raising. And this is exactly how your dental specialist wants things.
Unfortunately, no amount of talking and convincing can persuade those with severe dental phobias that there is nothing to fear from the drill. This is why scientists and researchers have spent years and invested millions of dollars in innovative new technologies that might just bring about its extinction. For example, scientists in London have developed a way to fix cavities using absolutely no artificial materials.
It is truly a brave new world out there and, every year, we get closer to being able to put the dental drills and needles away for good. Imagine a world where getting a filling could actually make your teeth stronger. Think about how different visiting the dentist would be if you could have your tooth decay fixed with a laser, instead of a fussy root canal. To find out more, keep reading and learn something new about the future of dentistry.
Making the Case for Laser Dentistry
There has been a wealth of alternative technologies on the market for quite a while, but the barrier to their widespread use is almost always cost. Until a way to bring a new dentistry invention into clinics, with a reasonable price tag is found, even the most ground breaking developments are largely hypothetical. While this does not mean that they will never find their way to your local surgery, it does mean that it will take time.
The evolution of laser dentistry is a good example of this. This technology is currently delighting dental professionals, because it completely substantially reduces the need for drilling. The process is fast, efficient, and very quiet, so it puts patients at ease and encourages them to feel less anxious about treatments. Studies have shown that laser dentistry can be particularly valuable for children, who often panic and become uncooperative due to fear.
With a laser, dentists can create and fit fillings without the need to spend time chipping away at decayed teeth with drills and other old fashioned instruments. Instead, they can use laser energy photons to actively dissolve the rotten sections of the tooth. This done by allowing photons to interact with the water contained in enamel and dentin. The end result is neater and more precise than with dental 'chipping,' so there really is no downside to laser treatment.
And, of course, laser dentistry is painless. The photons meet the water in the enamel and, essentially, vapourise the decayed segments of tooth. This happens quickly, but patients are unlikely to experience any kind of discomfort or unpleasantness. Plus, the neatness of the process leaves the outer surface of the tooth very clean and ready for fillings. Even for people with anxieties about drilling, the treatment is likely to be more mundane than distressing.
The only thing that you are likely to experience, as a laser dentistry patient, is a very slight popping noise and the sound of the water moving through the machine. This makes it an ideal choice not just for those with phobias, but also children and adults with learning difficulties. If you have a child with autism, for example, it is always going to be easier to keep them calm and happy if there are no loud noises and no whirring drills.
The Few Downsides to Laser Dentistry
There are a number of disadvantages to laser dentistry, but many of these are likely to be ironed out before the technology ever becomes widely available. However, it is important to point out that the procedure is not suitable for all patients. For instance, lasers cannot be used to create fillings between teeth, new fillings too close to older ones, or very large cavities. In these cases, traditional methods will have to be used.
Also, laser dentistry is only suitable for patients who need an initial filling. If you are heading to the clinic or surgery because an old filling has disintegrated and needs replacing, you will have to put up with old fashioned methods. So, it is not as if laser dentistry is going to change the world overnight. It promises to significantly reduce the need for dental drilling, but it cannot eradicate it completely just yet. The good news is that there are emerging technologies that may success where laser dentistry cannot, but more on that later.
At the moment, laser treatment is available in a small number of private clinics and surgeries. It is not yet widely available, primarily because it costs an awful lot of money for surgeries to maintain and operate. At around $39,000 for a mid-range laser treatment machine, it is not difficult to see why only a handful of clinics have snapped it up. If they do, the cost is ordinarily passed on to patients in the form of higher treatment bills, which is why laser technology is currently restricted to private clinics, for the most part.
However, there is another emerging technology that costs a fraction of laser dentistry, is extremely fast and efficient, and could be on the market within three years. It is called Electrically Accelerated and Enhanced Remineralization (quite a mouthful). And, it does something truly remarkable. With EAER technology, no artificial materials are needed to fix a cavity, because the natural healing properties of the teeth are accelerated to a speed at which they can do the job all by themselves.
The Endless Promise of Remineralization
To understand why EAER is so fascinating, it is first necessary to know a little about how it works. Essentially, human teeth have their own unique healing properties. Not a lot of people know this, but they can repair decay, holes, and cavities. Or, they could, in theory. The problem is that the process is extremely slow and cannot keep up with our sugary diets. So, no matter how hard the teeth try to regenerate and repair, they are always losing the race.
Now, scientists in London have discovered a way to speed up this process. They can accelerate the remineralization and regeneration of teeth in such a way that cavities can be filled and healed in the same time that it takes to create a filling. In other words, your teeth can be turned into 'super soldiers,' able to fill their own holes and bounce back from decay. And, if that weren't remarkable enough, it is believed that this kind of treatment can actually end up making teeth stronger than they were before.
The remineralization process is accelerated by treating the teeth with very small electric currents. These are so tiny that a patient cannot feel or detect them – they cause no pain or discomfort. The electric current stimulates the regeneration abilities of the tooth and sends it into healing overdrive. Within an hour or two, cavities have shrunk and almost completely vanished. They are replaced by completely organic and natural tooth enamel, just like the enamel on all of the other teeth.
The benefits for patients promise to be huge. Not only could EAER technology eliminate the need for dental drilling, it is also extremely cost efficient. If no artificial materials need to be manufactured as 'filling,' the process can be carried out with a very basic set of tools. This means that EAER treatments could, potentially, be used to deliver essential dental care in third world countries and in environments where medical resources are underdeveloped or difficult to access.
The End of Mercury Amalgam Fillings
If EAER technology does make it on to the market – and its creators are pushing for an introduction within three years – it could also end up eliminating the need for mercury amalgam fillings. This would have a huge impact on the dental industry, as mercury has been a source of great controversy and contention for many decades. While safety campaigners continue to claim that it is unsafe for use in dental fillings, the US government has taken a different stance.
It is not easy to definitively say that mercury is completely harmless for use in humans. There is an awful lot of evidence to support the case of campaigners and a number of European countries have now banned this kind of amalgam filling outright. The situation is made ever more complicated by the government and its refusal to seriously engage with the issue. Thus far, it has rejected all calls for a ban and tighter controls, but it has not provided any compelling evidence to back up its decision.
This has angered many people, especially in light of the fact that the most recent call for tighter regulations came from the FDA itself. For many decades, the Food and Drug Administration staunchly supported the use of mercury amalgam fillings. However, around five years ago, it shifted its opinion and advised dental professionals to avoid them where possible. It made a strong case for refusing mercury fillings to infants, pregnant and nursing women, and patients with underlying health conditions.
So, if EAER treatments do make it to the market, they could end up solving this issue in a very simple way. If cavities can be treated with the need for artificial materials, why would anybody want to use mercury, even if they believe it to be safe? It would cost more to create and prepare the artificial resources than it would to simply stimulate and 'turn on' the remineralization properties inherent within the teeth themselves.
The world of dentistry and cavity treatments would change practically overnight. The traditional filling, though sturdy and practical, has to be replaced every 7-12 years. With an EAER 'filling,' this is simply not necessary, because there is nothing to replace. As long as you keep brushing and flossing, newly healed and regenerated tooth enamel will stay strong for the rest of your life. What's more, it will grow back whiter and cleaner too, because any stains or discoloration will be replaced with fresh surface material.
The Future is Bright for Dentists and Patients
It is extremely likely that EAER treatments will make it to the market. However, obstacles are already appearing when it comes to their integration in the US. The FDA places much more comprehensive requirements on new medical technologies than the UK regulators, so it is going to take longer for the new method to gain approval. The good news is that its inventors are working alongside the FDA to try and speed up the process.
For anybody who loathes the dental drill, the future is bright. In fact, it is bright for all patients, because new innovations eventually bring about pricing overhauls and the evolution of much faster, neater methods. In twenty years, fixing a cavity will probably be as easy as brushing and flossing. We may even be able to carry out our own dental treatments at home one day.
In time, 'visiting the dentist' could become a thing of the past and it all starts with the wonders of dental science and research. The world of teeth really is a lot more exciting than it is given credit for. So, the next time that you are sat in the chair, dreading the rasping whir of that dental drill, rest assured that the days are numbered for this troublesome beast.
And, if you fancy having a go at creating something ground breaking yourself, you can always pursue a career in the industry. Dentistry continues to be an extremely popular study route. The job pays well, comes with a heap of personal satisfaction, and you get to be right at the forefront of some of the most exciting medical developments around. If you are determined to overcome a lifelong fear of the drill, what better way to conquer it than to get involved with bringing about its eventual demise?
Related Articles