The Best Deal in Dental
Get the card that saves you 15-50%* instantly! Reduced cost on dental care!
ACT NOW AND GET
FREE Vision and Prescription Benefits
Reduced Cost Dental Procedures
$0 Activation Fee
FREE Walmart Gift Card
Activate your card for just $15.95/mo. Single, $19.95/mo. Family
Get Your Card & Membership Guide FREE Today
*Per visit, in most instances, on services.Actual costs and savings vary by provider, service, and geographical area
The #1 Pay-As-You-Go Monthly Dental Savings Plan
Get the Best Offer Anywhere. No Annual Contracts — No Activation Fees
If you worry about big dental bills, or the high cost of unexpected dental work – you can relax. The Carefree Dental Card is now available nationwide.
With the Carefree Dental Card, you could be saving money on every single visit to the dentist. And when you consider that going to the dentist can easily cost $1,000 - $2,000 or more... the Carefree Dental Card is an amazing bargain – it starts at just $15.95/ mo. single and $19.95/ mo. for your entire household!
"Instead of paying $324.00 for my son Mitchell's two surface fillings, I only paid $119.00! I am so pleased with Carefree Dental!"
Carefree Dental — It Pays to Trust a Leader
The Top Choice in Benefits for Over 50 Years
In Business for Over 50 Years
We've been a trusted provider of benefits to U.S. consumers for more than a half-century.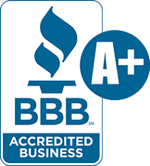 Top Rated Customer Satisfaction
We are an A+ accredited organization by the Better Business Bureau.
Over 1 Million Loyal Members
We currently service health benefits for over one million individuals nationwide.
Families Save BIG for Just $4 a Month More!
Looking for great care that won't break the bank? For just $19.95 a month, everyone in your household can use the same card — it's still just one low monthly rate.
Just think: with just one card you could save on cleanings for everyone in the household... braces for all the kids... plus most dental procedures you need.
"My grandson had a root canal and crown with this plan. I would have had to pay $1,300 originally-but with my Carefree card I only paid $500."
Get Vision & Prescription Drug Benefits FREE
With Paid Membership
Vision Benefits
Save 10%-60% on glasses & contacts
Save 10%-30% on exams
Save 40%-50% on LASIK
Learn More
Prescription Benefits
Save 10–85% at over 65,000 participating pharmacies nationwide including CVS, Rite Aid, and Walmart.
Learn More
Carefree Dental Blog
Does Dental Insurance Cover Teeth Whitening?
Read More »
How Much Does a Dental Visit Cost?
View More Blogs
Customer Reviews
I've had 19 extractions and dentures. Without Carefree Dental, I would've paid $194.00 per tooth, but with Carefree I only paid $90. I paid $5,268.00 in total for my extractions and dentures, compared to $7,624.00 that I would've paid without it!
I used my benefits as soon as I activated my plan. I saved $221 at Aspen Dental!
I normally go to Walmart for my prescriptions and pay $100. With my Carefree Dental card I only paid $49!