Dealing with Dental Emergencies on Vacation
Updated August 17, 2016
You are going on vacation! What an exciting, chaotic, and sometimes stressful time. You have a bunch of things that need to happen before you can get to your destination. Do you have the passports? Are the pets scheduled to be boarded in their favorite luxury home away from home? Have you called to stop the mail and the newspaper from being delivered? These are all critical things to remember to do. It is also very important to schedule a visit with your dentist before you go to your destination spot for relaxation and fun in the sun.
Your to-do list is long when you're planning a vacation. You're trying to get ahead at work, making sure everyone has the right clothes, and before you know it you're on your way. One thing that you must put on your list though is a trip to your dentist for a pre-vacation check-up. Here are a few reasons why you should get your dental needs taken care of before your vacation, and how to be prepared for them if they do happen while you're away.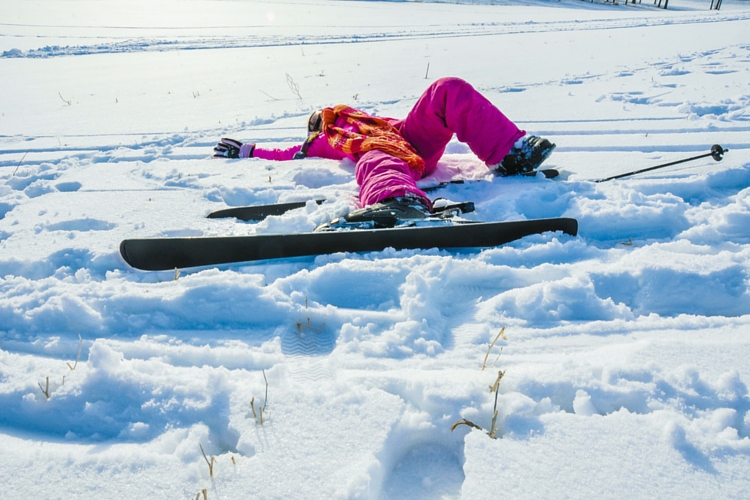 Take care in traveling
If you are traveling out of the country, it's extremely important that you have a visit with the dentist before you leave. This is imperative to make sure you do not have any cavities that could worsen while you are out of the country. The last thing you want is a toothache while you are zip lining through the jungle, snorkeling in the sea, or building a sand castle on the beach. Other issues that could occur while you are on vacation is the loss of a tooth or chipping a tooth. If these scenarios happen to you, it is crucial that you get in to see a dentist while you are on vacation to fix the damage or replace the knocked out tooth to make sure you can salvage it. Not exactly what you want to be doing while you are on vacation.
Some countries will have exceptional dental care and safety regulations they follow like the U.S. does, however, there are many places you can travel to that won't have this.
If you are in a country that does not have the same United States type dental regulations, make sure you know who you are seeing and what they are going to be doing to you. Verify that the dentist has a license and that he or she can practice as a dentist. Also, verify what the cost is to have a procedure done in United States currency. You do not want a big surprise when you go to pay and realize the bill is three times what you thought it was because the dental staff priced it in non-United States currency.
Another critical piece to remember is that language can be a barrier to treatment. If you do not understand what the dentist or dental staff are saying to you, and the dentist and employees do not understand what you are saying to them, you may not be able to be seen and have to go elsewhere. If you do not know if you can be treated at the dental facility, what the cost will be, or even what needs to be done to you, this is not the place for you to have dental care performed.
You'll want to be sure that the dental care you get is of the highest standards. When you go abroad, check to see that there are dentists available, and that they use the proper tools. It is extremely important for your dental hygiene that everything used to care for your mouth is sterile and up to code.
If you're staying in the U.S., then you'll want to research for dentists in the area you're visiting. Talk to your regular dentist about your options if a situation were to suddenly occur that results in a chipped tooth, or something unforeseen. If you're traveling by plane, remember that altitude has an effect on the air pressure, and that can cause any troubled teeth pain. Start thinking about any dental issues that could occur, so you can start making a plan.
Remember you are on vacation, though. Do not stop yourself from enjoying the foods of the culture because you are afraid of what could go wrong. If you want to indulge in a new food or some sweets, go for it! You are on vacation, and you deserve it!
Be proactive
In order to have an uninterrupted vacation when it comes to dental emergencies, the best thing you can do is be proactive. Go in for a cleaning and have your sensitive teeth checked. Make sure that you build time in your schedule to have root canal treatments completed, cracked teeth taken care of, and address any other issues that concern you. The more proactive you are in caring for your teeth before a vacation, the more successful your trip will be.
Have contact information and addresses ready in case you do have an emergency. You'll want to do plenty of research before you leave. If you find that you are going to an area that does not provide any adequate dental services, then talk to your dentist before you leave and ask what you can do if something were to occur that causes you to need a dentist.
Preventative methods
While we all want to let loose when traveling and eat and drink whatever we like, when it comes to your teeth you should still be mindful. If you're sensitive to hot and cold foods, try to avoid them. Also, hard candy, popcorn, and other snacks that can get stuck between teeth and cause harm shouldn't be too high on the list of things you're eating if you're looking to avoid a possible travel emergency. Don't forget to pack your floss and keep up with your dental habits while enjoying your time away!
If you're a Carefree Dental member, a dental emergency isn't such a big deal when you're traveling in the country. With our national network, you'll get great savings no matter where you are—just find a participating provider near you and present your Carefree Dental card. After all, travel can be stressful enough as it is; caring for your teeth should be easy!
Related Articles