Something to Smile About: Free Dental Care Events and Resources
Are you in need of some serious dental care? To help you out, we've listed all the places where you'll find free or low-cost dental care near you.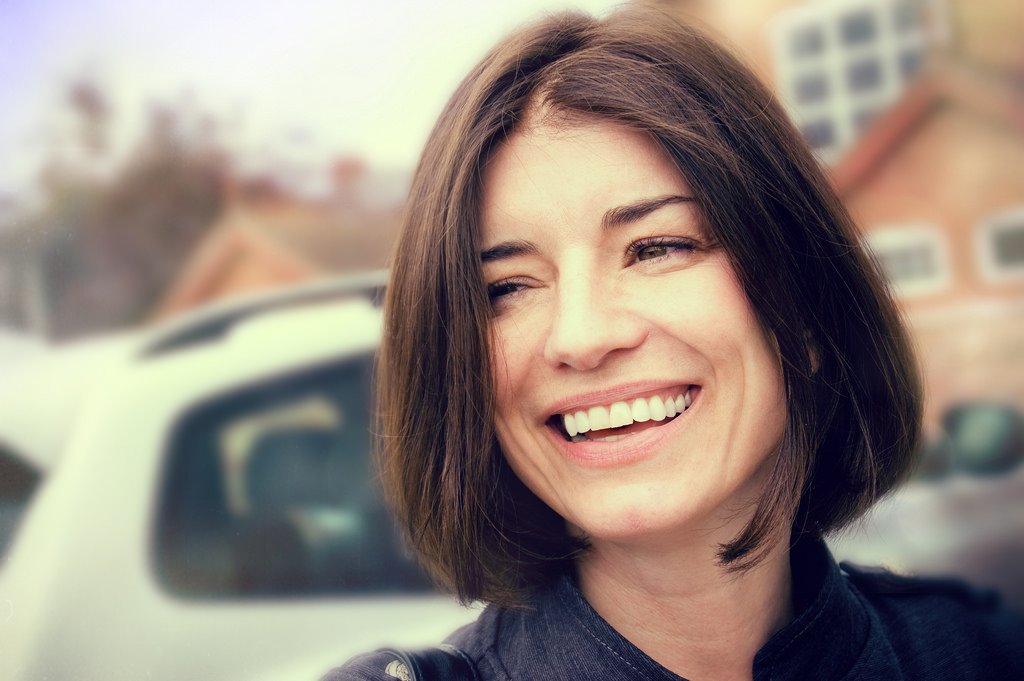 Photo by Rory Macleod via Flickr.
Once the Affordable Care Act (ACA) came into motion, millions of Americans finally had access to insurance coverage. This healthcare reform has had some helpful impact on healthcare, making insurers include 10 "essential benefits" in their plans for treatments like drug/alcohol abuse and mental health problems. The idea behind this act was to help people take care of their minor health problems before they became serious, expensive ones.
But it seems that the ACA has missed one crucial part of the American people's health: Dental Care.
The lack of dental coverage leaves a devastating number of people without the proper dental care they need. Over 100 million people lack access to affordable dental care. Oftentimes, they avoid the dentist because they can't pay the high, out-of-pocket costs, leaving them with painful oral health issues. With 1 in 4 children dealing with untreated tooth decay (and adults not faring much better), it's obvious that something must be done to help lower class families get the dental care they need.
Thankfully, there are ways to receive free or low-cost dental care thanks to caring dentists and volunteers across the nation.
Free Dental Care Events
All across America, more and more states are offering free dental care events. Each event is sponsored by different programs and volunteers to allow lower class families to have the dental procedures they desperately need.
Here's are a few dental care events offered nationwide:
Aspen Dental
Aspen Dental created the Healthy Mouth Movement to bring dental care to communities across the country. Since 2014, they've given almost 7,000 Americans free dental care, spanning more than 30 states. So far, the generosity of the Aspen Dental team members has resulted in nearly $4 million in free dental care and oral health education to individuals in need.
Mission Statement:
"47 Million unhealthy mouths are 47 Million too many. Right now, tens of millions of Americans aren't going to the dentist. It's time to change that. At Aspen Dental, we believe every mouth deserves dental treatment. We're always accepting new patients for dental treatment, working later, working with all insurance or no insurance, and we're changing the way you think about dentistry. Whether it's been one year or ten since your last visit, every mouth deserves a second chance. Because Aspen Dental is here to give America a healthy mouth. Even if it's 47 million of them."
You can read more about Aspen Dental's mission and date of events here.
America's Dental Care Foundation
America's Dental Care Foundation (ADCF) is a national, non-profit organization that's dedicated to giving dental care to the underserved. At a typical event, about 1,400 volunteers come to serve an average of 1,600 patients over the course of a couple days. With a couple of semi-trailers equipped for a 100 chair clinic, the ADCF provides the resources, support and expertise to volunteers all over the country who long to offer free oral health care to their communities. The ADCF provides the guidance, proven practices, equipment and tools necessary to host a successful dental clinic event.
Mission Statement:
"The America's Dentists Care Foundation facilitates the delivery of charitable oral health care to the underserved. The ADCF is a national non-profit organization located in Wichita, Kansas dedicated to delivering oral health care to the underserved. ADCF supports dental Missions of Mercy (MOM) clinics, which provide free oral health care to any person who attends on a first come, first served basis—no questions asked."
You can find an ADCF event near you on their website.
Dentistry from the Heart
This worldwide, nonprofit organization aims to provide oral health care to those in need. Each year, hundreds of practices along with thousands of dentists, volunteers, and hygienists host their own events through DFTH, donating their resources and time to spread free smiles across the world.
Mission Statement:
"[We host] over 300 events per year helping thousands of patients and giving millions in free dentistry. Dentistry From The Heart is spreading free smiles in the United States, Canada, Ireland, Australia, Puerto Rico, Hawaii, and New Zealand. Through hundreds of events each year, free dental care is made available to those without the means to secure care.
You can find a list of events hosted by Dentistry from the Heart here.
Statewide Dental Care
There are also a plethora of Free Dental Events that are exclusive to individual states.To find out if your state offers free dental care events, you can check the list on Dental Lifeline Network.
More ways to receive free or affordable Dental Care:
If there isn't a dental care event offered in your area, there are a few other alternative to consider when looking for free or low-cost dental procedures:
Clinical Trials
Depending on your oral condition, you may be a perfect candidate of dental clinical trials. The National Institutes of Dental and Craniofacial Research (NIDCR) often provide low-cost or free dental treatment for the duration of the study for participants with particular conditions they're researching. The researchers seek volunteers with specific dental, oral, and craniofacial conditions to participate in research studies. To find out if there are any NIDCR clinical trials that you can participate in, visit the Clinical Trials website.
Dental Schools
Dental schools associated with the American Dental Hygienist Association and the American Dental Association are a great option for low cost, high-quality dental care. For dental students to gain experience, these facilities have clinics that offer reduced cost dental procedures. Licensed and experienced dental professional closely monitor and supervise students during the training. Most schools also offer faculty and postgraduate clinics.
Discount Dental Plans
Discount Dental Plans are a helpful option to those who don't have dental insurance. DDPs work as membership programs that offer discounted rates for dental care and procedures at a low monthly fee. As soon as you sign up and pay the first month's membership fee, you are able to receive low cost dental care. This plan is perfect for individuals who are in-between jobs, self-employed, or don't receive dental insurance from their employer. You can find out more about the membership offered by Carefree Dental here.
For more resources on affordable dental care and tips on maintaining your oral health, check out more posts and helpful articles on our blog.
Related Articles