Discount Dental Plans: Affordable Dentistry for Everyone
No insurance? No problem —an easy-to-use, discount dental plan is all you need for affordable dental care.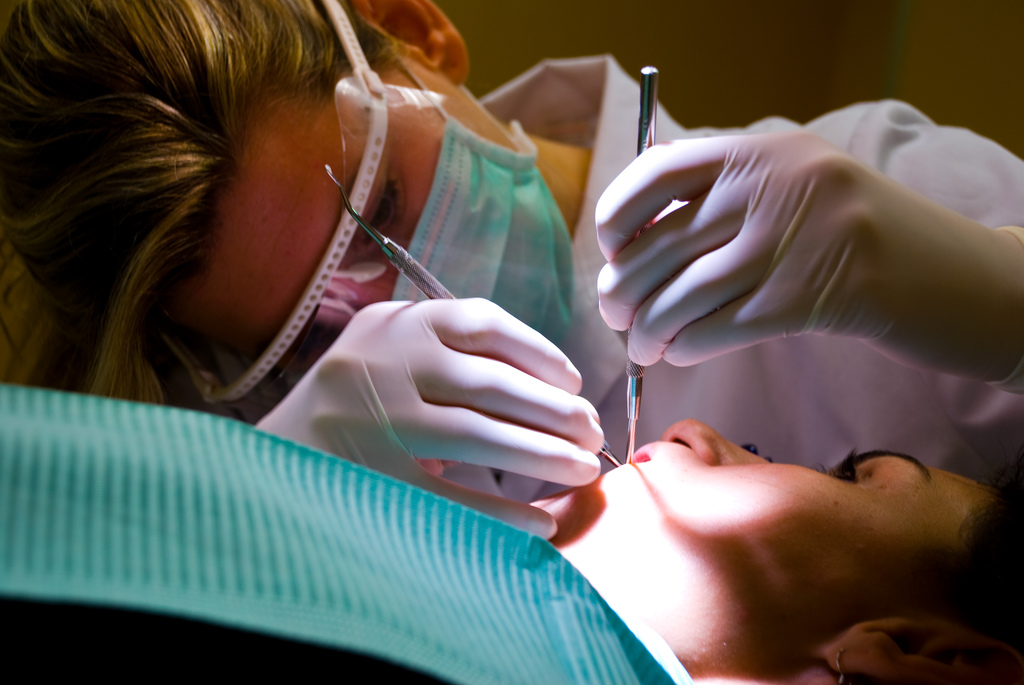 Photo by Conor Lawless via Flickr.
According to Forbes, dental care is now the largest out-of-pocket expense in the U.S., especially for retirees. And with less and less employers offering affordable dental benefits, many people are looking for alternatives to traditional dental insurance. Obviously, avoiding the dental office to save money is going to be detrimental to your oral health. So what can you do to get the affordable dental care you need?
Thankfully, there's another option: a Discount Dental Plan.
What is a Discount Dental Plan?
Just to be clear, discount dental plans are not insurance. Dental plans are affordable alternatives to insurance offered as a membership. They operate similarly to a warehouse membership, like Costco or Sam's Club. In return for a monthly fee, you're able to choose from a network of dentists who offer 15 to 50 percent* rate reductions. So, you pay for you procedures and services at a discounted, more affordable rate.
Instead of receiving insurance from an employer, dental plans are available to anyone who wants an affordable way to upkeep the dental health of their family. It's perfect for someone who is self-employed, between jobs, or if your employer doesn't offer dental benefits.
Benefits of Discount Dental Plan Membership
Everyone Qualifies
The Affordable Healthcare Act requires that children under the age of 18 are required to have dental coverage. However, the problem is that the ACA doesn't cover dental care for adults. Often times with traditional dental insurance, there is a low benefits cap that limits the amount the insurance company has to pay. So once your maximum annual amount has been paid by your dental insurance, you're responsible for any additional dental costs. But most families aren't prepared to pay for unexpected dental emergencies out of pocket.
More than ever, families are without necessary dental care because few employers are offering even the most basic dental benefits packages. And even if a dental insurance plan is available, dental insurance premiums are not nearly as affordable per month as dental insurance plans.
More Procedures at Discounted Rate
Traditional dental insurance doesn't cover as many procedures as a discount dental plan. Families with standard insurance plans are then left to take on the full cost of dental work even though they are insured. Some procedures, like cosmetic or otherwise, are available at a reduced rate to those with a discount dental plan membership.
A discount dental plan is a cost-effective solution for if you know that you'll need major dental work done with a procedure that's not covered by insurance. This does mean, however, that you will always have to pay out of pocket for part of the procedure. The amount will vary depending on the dentist you visit and they type of dental work being performed. But because of the reduced rate on dental services, discount dental plans are a helpful if you can't afford dental insurance or have limited benefits from your insurance company.
Dentists Prefer DDP over Insurance
Practices that accept dental insurance must add extra fees for various treatments to comply with insurance company policies. Discount dental Plans let dentists work directly with patients. This way, dental professionals feel that they are able to provide better quality care.
DDP challenges:
If you have a procedure that will cost more than you can afford out of pocket, a discount dental plan may not be the best option.
You still need to carefully read the fine print. All discount dental plans are different, so be sure to check over their policies and do your research before you opt in.
Some dentists may choose not to accept discount dental plans at their practice.
Simple and Easy to Start
One great upside to starting a dental discount plan is how simple it is to sign up. It's easy, straightforward, and activated as soon as you buy in. Plus, it doesn't require any sensitive information, and there aren't any complicated forms to fill out. You can reap the benefits immediately upon the activation of your plan, so there's no worrisome waiting period between you and your oral health. If your dentist participates in the network of DDP, you won't have to wait for discounts to kick in. So, there's not need to hold off or reschedule appointments.
Using the discount dental plan is especially easy. Being a discount dental plan member removes the waiting and guesswork of payment. The network of dentists who have agreed to your discount dental plan are able to give you an upfront quote on discounted procedures. For those who prefer to plan and budget their finances, this allows you control over how to spend your money without surprise expenses. That also means that you can pay upfront for planned procedures in advance. All you have to do is show your card and get your discounts —even for emergency dental procedures.
Why Carefree Dental?
If a discount dental plan sounds right for you and your family, all you have to do now if choose the plan that works best for you. Whether you're always on the road, in between jobs, or working at home, Carefree Dental is a helpful and affordable option. Some major perks you'll have from your membership are:
You only pay a small monthly rate, with no hidden fees.

We're a part of the Aetna Dental Access® network, which allows for you to have nationwide savings.

There are no contracts, penalties, or cancellation fees with our simple, month­-to­-month membership

You can sign up today & save tomorrow.

You can save even more time because there's no paperwork to fill out or claims to file.

Benefits for vision & prescription are included at no extra fee.

You only need one card for your entire family

1 year savings guarantee

You can easily cancel your membership if you decide that a DDP is not the best option for you.
How It Works
1: Fill Out the Form
Just click here to fill out our straightforward and simple form.
2: Get Your Card
As soon as you make your first monthly payment, your card will be activated. The card itself will take 10-14 days to get to you in the mail.
3: Go to the Dentist
When you visit your dental provider, simply show them the card to save 15­–50%* per visit instantly.
So what's stopping you?
At Carefree Dental, our goal if for you to experience a better, more affordable way to have health care. If you are uninsured, struggling to pay for dental procedures, or you are looking for an alternative to traditional dental insurance, a discount dental plan may be exactly what you need. Carefree Dental provides money saving solutions for families and individuals across the United States, allowing them affordable access to the essential health care.
So what's stopping you? Because there is no cancellation penalty or commitment obligation, you can try Carefree Dental to see how it will make a difference to your family's life.
* Actual costs and savings may vary by provider, service and geographical area.
Related Articles