How to Get Dentures Without Insurance
If you need dentures, there's no real way around it. But what if you don't have any dental insurance? If you don't have insurance, you're not alone. Around 36% of people don't have any dental benefits at all. This problem is even worse for seniors: 70% of people over 65 don't have dental insurance.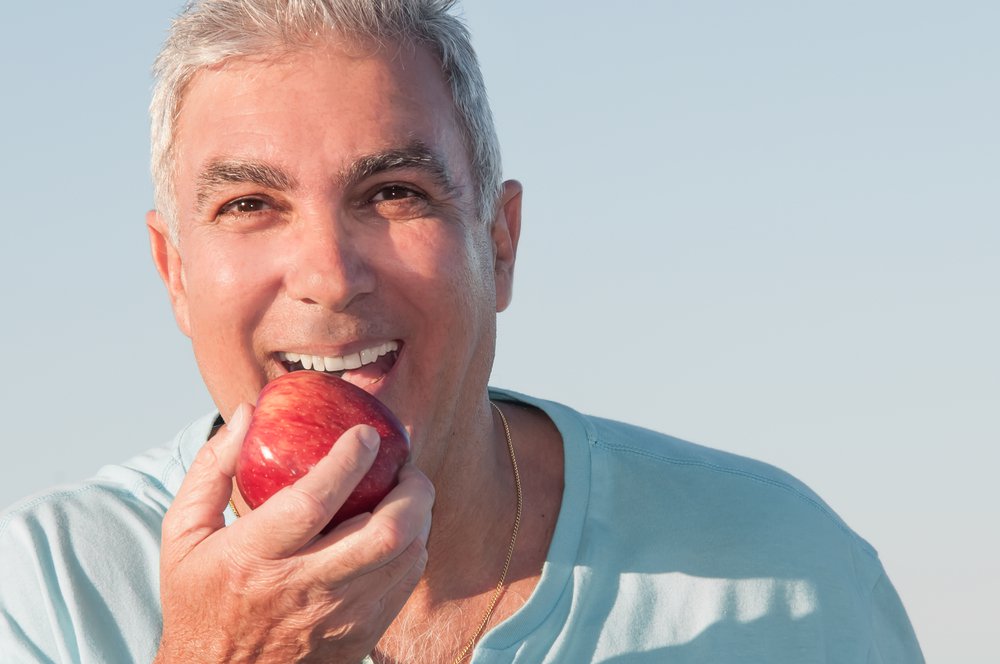 Employers are offering fewer benefits than they were in the past, and for many people, dental insurance isn't something that's readily available at an affordable price. Without coverage, even going to the dentist for a routine checkup might be financially out of reach, let alone something major like a full set of upper and lower dentures.
Fortunately, it's possible to get affordable dentures without insurance. You just have to know where to look.
Why People Need Dentures
Dentures are the subject of many jokes, but ultimately, they're something that many people rely on. It's much better than having missing teeth. With dentures, you can chew normally, talk normally, and retain the natural appearance of your face. Those things are very valuable for many people.
Teeth can fall out for many reasons. Sometimes, the problem is genetic, and it's not unheard of for someone to have their teeth extracted at a relatively young age. However, the underlying reason is often tooth decay. A lifetime of poor oral hygiene, prolonged drug abuse that impacts your diet and personal care, and other issues can also lead to the eventual loss of most of your teeth. Many elderly people eventually need dentures. Teeth are pretty resilient when taken care of correctly, but eventually, they can succumb to the aging process.
Dentures attach to the soft tissue of the teeth, allowing people to function normally, as well as looking normal. When someone has their dentures in, you can't even tell that they're not real teeth. Complete dentures are made for the upper or lower teeth when all of them are missing, while partial dentures bridge the gaps where teeth are missing.
After tooth extraction and an 8 to 12 week healing period, a patient can begin wearing dentures. The fitting can be carried out right after extraction, and the dentures themselves are custom made to fit your mouth perfectly.
Dentures Are Costly Without Insurance
Without dental insurance, dentures are quite costly. The average cost of complete dentures can be anywhere from $1300-3200. If you need your teeth extracted first, the price goes up even more. Without insurance, it can cost up to $350 per tooth.
If you have dental insurance, it will probably cover part of the cost. However, most plans set a savings cap, so it might not cover all of it. But if you don't have dental insurance, you might worry about how to afford the dentures you need.
Finding Affordable Dentures
Dentures will always be relatively costly, but you can find providers who offer reasonable rates. If you compare your options, you can minimize the amount that you'll pay for dentures without dental insurance.
Here are some tips for finding a good price on dentures.
Shop around. Look into several possible providers before you make a decision. You'll get multiple price quotes, and you can go with a provider that fits your budget.

Find out your options. Some types of dentures may be more expensive than others, and you might be able to make choices that reduce your cost.
You can also try getting a card through Carefree Dental, which can go a long way toward helping you minimize your costs.
How Carefree Dental Cards Work
Carefree Dental offers a discount dental card that you can use immediately, helping you reduce the cost of dentures and other major dental work. To get your card, you just sign up and activate it. It costs $15.95 per month, without any additional fees.
After you've paid your first monthly payment and activated your card, you'll be able to use it with one of the nation's largest networks of dental service providers. There are over 161,000 dental practice locations nationwide that accept the Carefree Dental card. The contract is month to month, so you can stop any time -- you're not locked into an annual or multi-year contract agreement. You only need one card for your entire household, and it also provides benefits for vision and prescription costs.
Depending on what you need, Carefree Dental cards can save you up to 50% off your total cost. Customers save an average of $382 on dentures, or 28% off the total cost.
Carefree Dental Can Help You Get the Dentures You Need
Dentures are always a considerable expense, but it's possible to get the dentures you need at a cost you can afford -- even if you don't have dental insurance. The Carefree Dental discount card is a useful way to get significant savings on dentures and other major dental and orthodontic work, bringing their price within your reach.
Related Articles