No Dental Insurance? Skipping the Dentist Will Cost You More
If you don't have dental coverage, you shouldn't wait until something goes wrong to see the dentist. Instead, you need a cheaper alternative to dental care.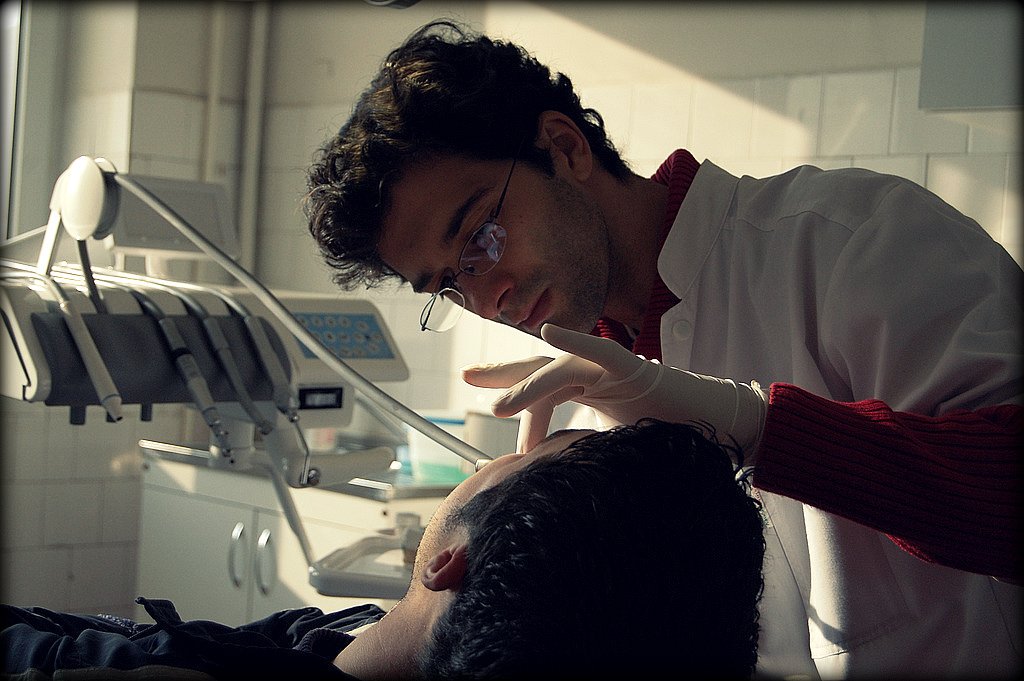 Photo via Flickr.
To avoid financial ruin from a costly accident or illness, you know that you absolutely need medical insurance.
But is having dental insurance important, too?
When you're budget is tight and you lack dental coverage, it's all too easy to put the health of your teeth on the back burner. Then again, one missed dental checkup can turn into years without seeing a dental professional. This puts teeth at risk when they aren't given the proper preventative care they need.
Although the Affordable Care Act now requires that individuals and small group market plans cover pediatric oral care services, it does not require coverage of oral health for adults. In fact, the National Association of Dental Plans reported that more than 40% of Americans lacked dental coverage in 2012. Those who lack proper coverage are far less likely to visit a dentist for acute pain or other dental issues, let alone for regular checkups and examinations at the dentist's office.
Still, many Americans wait until something is wrong before they see the dentist. For those without dental care, about 56% of people said that they delay or skip preventative treatment because of the high costs, according to the 2013 U.S. Survey of Dental Care Affordability and Accessibility. However, many Americans don't realize how often a treatable dental issue can quickly add up in damage to teeth and finances.
The Cost of Skipping Dental Care
"The cheapest cavity is the one you never get," Cleveland dentist Matt Messina tells U.S. News & World Report. If money is the thing keeping you from visiting from the dentist, it's time to reevaluate the cost of not keeping up with regular professional dental care appointments and treatments. Of course, keeping up with regular brushing and flossing is crucial for preventing cavities and taking care of your gums.
According the American Dental Association (ADA), an analysis of the most recent federal data shows that dental ER visits doubled from 1.1 million in 2001 to 2.2 million in 2012. Along with dentists across the nation, the ADA officials say that the problem is worsening despite health reform.
Even if patients can't pay, emergency rooms are required by law to treat patients. What many American don't realize, however, is that many ERs are unable to do more than provide painkillers and antibiotics to dental patients. Plus, the cost of the visit itself is often 3 times more than a routine dental visit that could've prevented the issue in the first place. According to USA Today, the average dental emergency room visit costs about $749, and that's if the patient isn't hospitalized. Overall, this ends up costing the U.S. healthcare system $1.6 billion a year.
But things aren't much easier for those who do have traditional dental insurance. Most plans only cover up to $1,000 per year, which is a maximum that hasn't increased in decades. Although that amount could have covered a major dental issue in the 1970s, it may not even cover a full procedure like a single crown nowadays.
Risks of Skipping Dental Care
On top of preventing costly procedures, it's important to seek proper dental care for the sake of your oral health. Here are some risks that can occur as a result of dental neglect:
Losing teeth
Skipping a visit to the dentist can easily lead to the loss of a tooth in the long run. Getting regular check-ups will allow the dentist to catch teeth problems it the early stages, and prevent potential loss.

Gum disease
Neglecting to provide proper care for your teeth and gums can lead to gum disease. Even though the symptoms aren't always noticeable at first, it can lead to painful inflammation and loss of teeth. Getting to the dentist for regular cleaning can help prevent this disease.

Stained teeth
Regular dental cleanings help remove debris and stains to keep your teeth healthy. Regularly smoking, chewing tobacco, and drinking staining beverages like red wine or coffee causes tooth discoloration. If you want to keep your teeth feeling and looking their best, you need to keep up with dental appointments.

Infection
What seems like a minor toothache can sometimes advance to a serious infection. For example, when the bacteria in your mouth builds up between teeth and gums, it can lead to a tooth abscess. Most people seek treatment right away because of the pain. But if left untreated, the infection can spread to the surrounding bone and tissue.
6 Alternatives to traditional Dental Insurance
If you work for yourself, are unemployed, or simply lack access to dental insurance, getting dental coverage can be tricky and expensive. Thankfully, there are other options that are can make dental care more affordable and accessible to everyone.
Look into charitable dental clinics or events.
Find out if your local community has low-cost or free dental clinics. Often, they are run by volunteers from local dental practices. Look for opportunities in your area offered through America's Dentists Care Foundation or Dentistry from the Heart. Both organizations also host dental care events where hundred of dentists and assistants volunteer for 2-3 day long events, helping thousands of people each year get the dental care they need.

Ask for a discount.
It doesn't hurt to ask for a discount. Depending on the dental provider, some practices offer 10% off the cost of a visit or procedure if you pay upfront or in cash. By asking politely, you may just save yourself some money and take care of your teeth in the process.

Keep up preventative maintenance.
There really isn't a better way to save on dental care than to take great care of your mouth and teach your children proper preventative dental care. Brushing at least twice a day, flossing regularly, and rinsing your mouth can keep your teeth protected from tooth decay and other issues. On top of making sure that you are brushing correctly, you can also avoid foods that damage your teeth. Acidic and sugary beverages like fruit juice or soda can seriously damage tooth enamel.

Get just 1 cleaning per year.
If you can't afford to keep up with regular cleanings and examinations every 6 months, cutting back to 1 visit per year should be fine. Studies have shown that for most patients, 1 visit per year is enough to ensure oral health maintenance. So unless you're at a high risk for gum disease or other dental issues, you can save a little money and time with an annual visit to the dentist.

Consider visiting dental schools.
You can get access to cheap dental care by visiting a dental school for treatments. Dental students need practice and work under the supervision of instructors to provide affordable and safe dental care. Many schools offer huge discounts on a variety of procedures. Just be sure to check that the dental school is accredited with the ADA.

Get a discount dental plan.
A discount dental plan is a membership that allows you to save 15­–50% per visit and procedure. All you pay is a low monthly fee, less than $15 per month, to get cheap dental care. Once you've joined a plan, you'll receive a card that you and your entire family can use to get the care they need. Other perks include discounts on whitening treatments, which is typically not covered by traditional insurance. Plus, there are no annual limits, and there is a large network of dentists to choose from who accept dental cards. You can find more about Carefree Dental's discount plan here.
Any of the options above may be a good choice for you, but the most important thing is to make sure that you get the dental care you need. Whether or not you have insurance, it's important to take good care of your teeth for the sake of your health and finances.

Related Articles